Almost Home Animal Shetler Quinnesec, MI
$21
of $2,500 Campaign Goal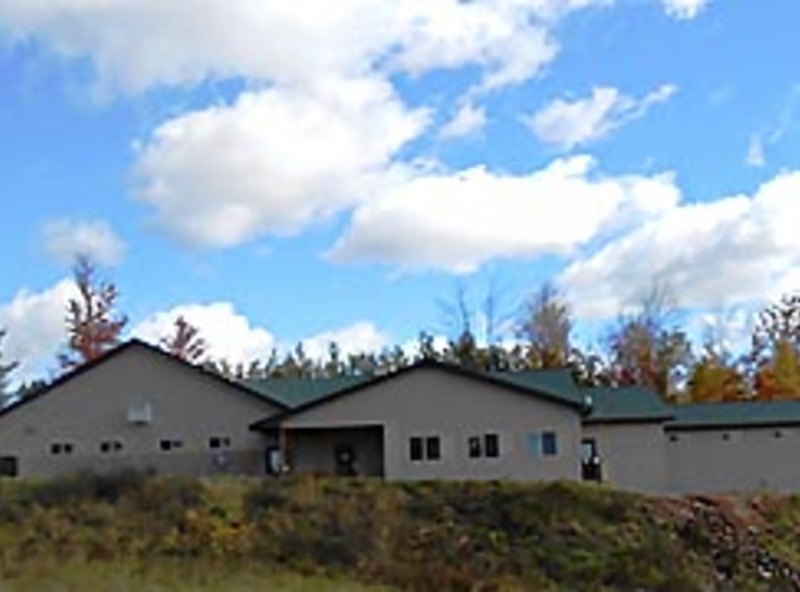 On average each year, Almost Home Animal Shelter cares for 1,000 homeless cats and dogs in addition to countless small animals like rabbits, hamsters, guinea pigs and birds. As a private non-profit organziation, we support our mission of finding forever homes for animals through generous donations.

Here is just one story, told by our Shelter Manager, of the many that walk through our doors daily...

Sweet 16

On August 8th, Dovey came to the shelter as a transfer from Vilas County. She came in as a stray—a pregnant one at that. They called us to see if we could help. They are a small shelter, crowded, and had no "maternity ward" to house and whelp a litter of pups. We were glad to take her and glad that we incorporated into our new shelter 2 extra large kennels just for something like this.

She is a very sweet Black and Tan Coonhound mix that looked like she had a rough life. She was extremely thin except for her pregnant belly. She was very clean in her kennel. When we put her out in the exercise pen, she was very comfortable in the doghouse, which lead us to believe that was how she lived her life.

Midmorning on Friday, September 20th, Julie came from the kennel and announced "we're having puppies. " When we went home at 5 that night, there were 10 puppies! We left a note for Mackenzie, weekend staff. The next morning, Mackenzie called me at home and said "there are 16 puppies!" Dovey is a medium sized dog. I believe this would have been a Guinness Book World record had they all survived. Unfortunately, 7 of the puppies died.

Dovey was brought to the vet to be examined and ended up staying overnight. This whole ordeal was quite hard on her. The pups were put into 3 separate foster homes. After a couple of days, we were able to let her have 5 of the pups back. She was so happy to see them. She is a wonderful mother. The other 4 stayed with the foster mom. They even took a trip to Tennessee to a horse show at just a few days old. The pups are healthy and fat, and momma has put on weight.

Soon everyone will be ready to be adopted to their forever homes. I always look back and think about what could've happened had she not been brought to a shelter; she having the puppies out in the cold, foraging for food and warmth, and she herself dying all alone through a labor that lasted over 24 hours. We all are thankful we were able to help another shelter, and of course such a wonderful dog!

Almost Home's Supporters
4
View All
LAURINDA MACKINNON 26 days ago

Gave $170

LAURINDA MACKINNON about 1 month ago

Gave $135

Holly Suerwier 4 months ago

Gave $1000

Brialee Walker 4 months ago

Gave $841
×
Welcome to your new campaign!
We've put together a step-by-step task list to help you recruit a fundraising team to help reach your goal. You can find it under the "Manage" tab or by clicking the button below.
×